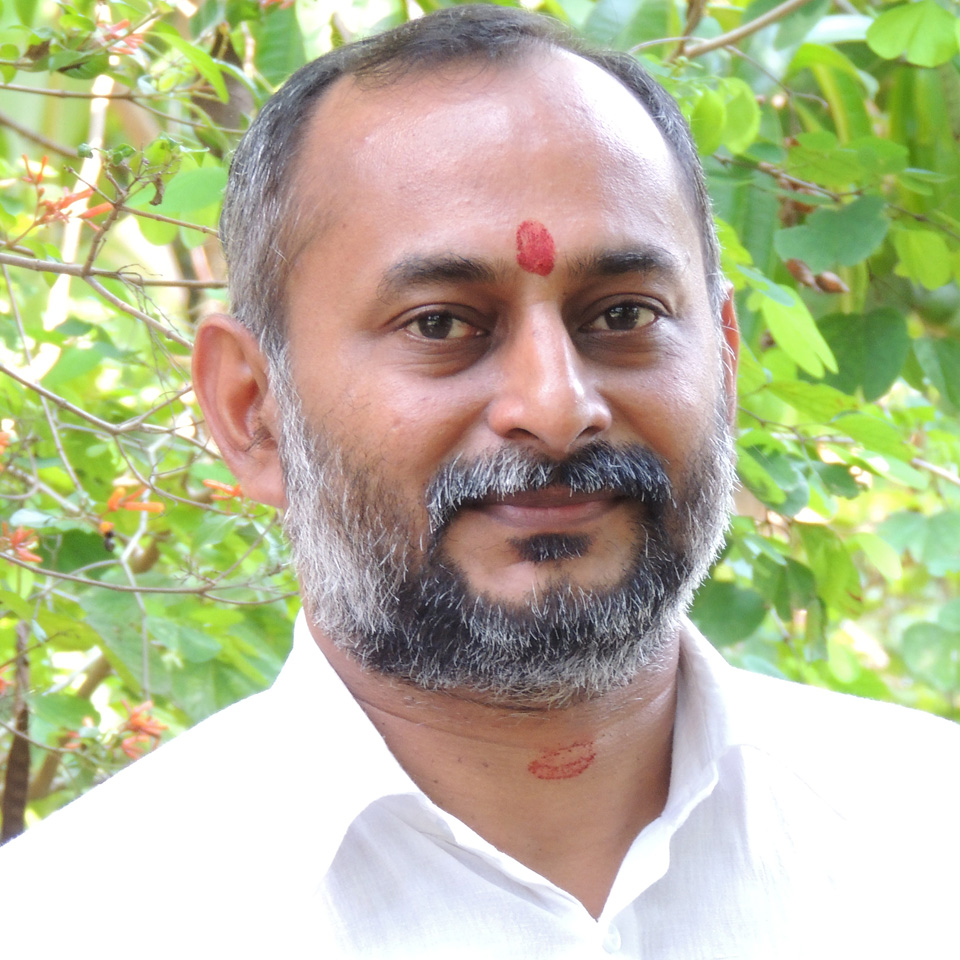 Manoj S Nair
One of the first techical person in kerala who venture out into the traditional Indian architecture - 'Vastu Vidhya'. A proved academician worked as faculty member/ consultant engineer for the one and only premiere institution for vastuvidhya in Government Sector - 'Vastuvidhya Gurukulam' ( the declared nodal agency for Vastu Vidhya by Ministry Of Human Resources, Government Of India ) till november 2016. For the last 18 years, his constant attempt is to go down into the secrets of Vastu and to utilize it for promoting nature-friendly homes nationally & internationally. Basically being a Civil Engineer, his spiritual aspirations helps him getting deep into the ancient Indian sastra. After his graduation in Civil Engineering, and finishing post graduation in Valuation, he is doing his research to establish authenticity of 'vastu pramanas' substantiating with the modern stream of science & technology. He is currently doing his research in Kanchi Chandrashekharendra University.
One of his major work is translation of 'Mayamatha' - the ancient book of vasthu in to malayalam along with Dr.Mohanakshan nair, first of its kind in malayalam. He had already published an authentic book in Vastu Sastra by name 'Vastu Vidhya'. 'Vastu Vidhya For Contemporary Housing' is another book with compilation of his article published in national daily Hindu. The book written by him with name 'Kshethravidhanam' is published by Mahatma Gandhi University and is used as text book for students in Vastu Vidhya. 'Thiruvallavazhu' is a book written with study of temple architecture as a tool of studying history published by him in 2016. He is a regular columnist and online consultant for Manorama publications as well as for national daily Hindu.
He had already designed about thousands of residential buildings as well as number of temples strictly based on vastu principles and incorporating the most modern way of designing. The major projects completed under his guidance included design of Ayurvedic Medical College at Pandalam, Vivekananda Mandapam at Trivandrum, vastu principles for Sanjeevani Hospital, master plan for Shabari Sharanasramam, Porattikkavu Devi Temple, Chithrakkadavu Mahadeva Temple, Nenmelikkavu Temple etc. Major other projects completed under him includes 'Documentation Of South Indian Architecture For Government Of India', endogeneous tourism projects under UNDP funding, heritage listing of traditional structures in Kerala.